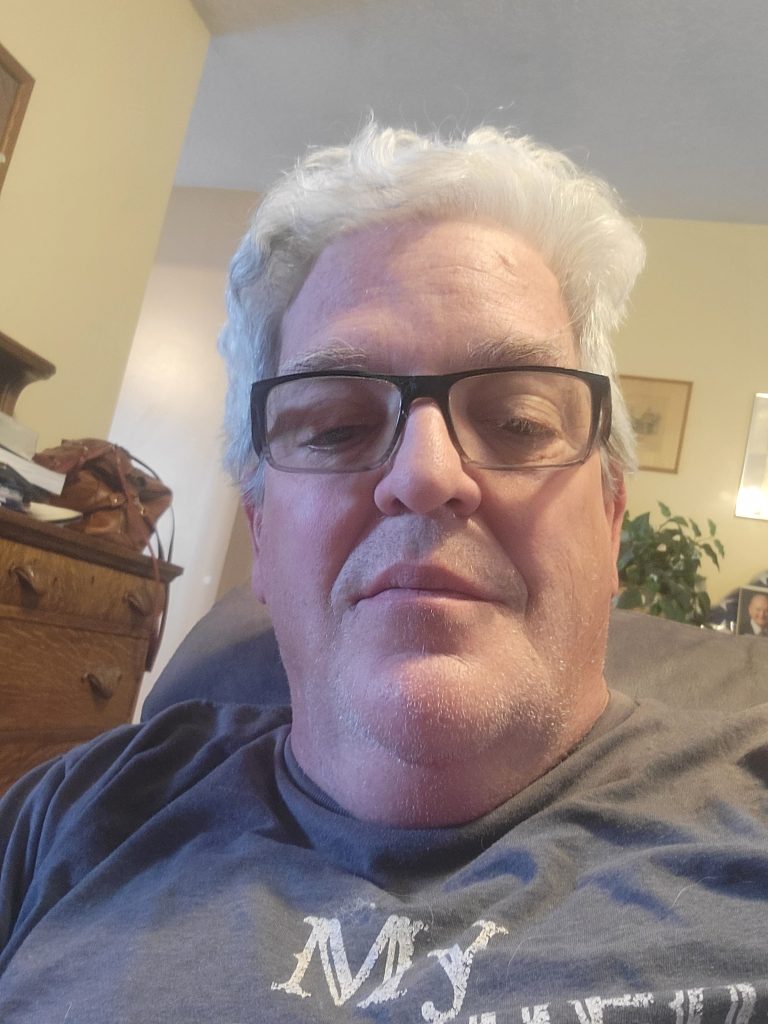 My name is Doug Lusty and I was born and raised in Salt Lake City and am now a longtime resident of Kaysville, Utah. For more than half of my life, I spent my professional career as an auditor for the state. 
Today, I am fully retired at 60 years of age. But retiring in 2018 was no easy choice. For many years, I struggled with gastrointestinal issues and was misdiagnosed for about 15 to 20 years of my life. The doctors always told me I had irritable bowel syndrome (IBS), but I knew that was simply not the case.
Finally, in 2010, an emergency room visit changed my life forever. I ended up in the hospital for a bowel obstruction, where for the first time in my life a doctor decided to perform an abdominal CT scan which led to a correct diagnosis of Crohn's disease. I was immediately referred to a gastrointestinal specialist (GI) who to this day has been great to me and given me the healthcare that I've needed badly. As recommended by this GI specialist, I underwent colon/rectal surgery in October of 2010, where 3 ½ feet of my small intestine and ½ a foot of my colon were removed. Then in 2018, I was diagnosed with diabetes – which has been the more manageable condition thus far.
Over the span of 13 years since my surgery, I have been put on a range of four biologic drugs meant to treat my Crohn's disease and help me adjust to my new normal. I spent five years taking Humira, a TNF suppressor medication designed to stop tumor necrosis factor-ɑ or TNF from attacking healthy cells, which had a good effect on me until my body developed antibodies to it. I then spent four years on Entyvio, which never worked quite as well as Humira. Then for about three months I took Renflexis, which failed me immediately. I then fought my insurance to cover the next medicine I was prescribed: Stelara, where the copay per each injection was $2,641.09 every eight weeks.
I felt it was impossible for me to cover this expense. I needed Stelara to control the inflammation in my guts, so this is where my fight for affordable medications started. Stelara was far too expensive for my insurance to cover it until I qualified for its copay assistance program I am on now, where I only pay $10 per injection. But in a few years, I will have to make the move from private insurance with copay assistance to Medicare, where Stelara costs will impact me again. Despite being on Stelara at an affordable price now, my new normal has changed my life dramatically – most of my day is now spent on several runs to the bathroom, many of which are painful, and my wife and I worrying about our financial stability.
My wife, Sandy, also has medical issues of her own. She is on numerous prescriptions. She is currently on Medicare and does not qualify for co-pay assistance plans like I do. Between Sandy and me, we are currently on five of the medicines that were announced eligible for Medicare to negotiate lower prices for. Sandy is on Entresto, Emgality, and Farxiga. I am on Stelara and Jardiance. Our total out of pocket costs for these five drugs are in the thousands of dollars.
High cost drugs are truly a challenge we must overturn. By making prescription drugs more affordable for patients, patients like me could feel a sense of relief we have missed for so long.