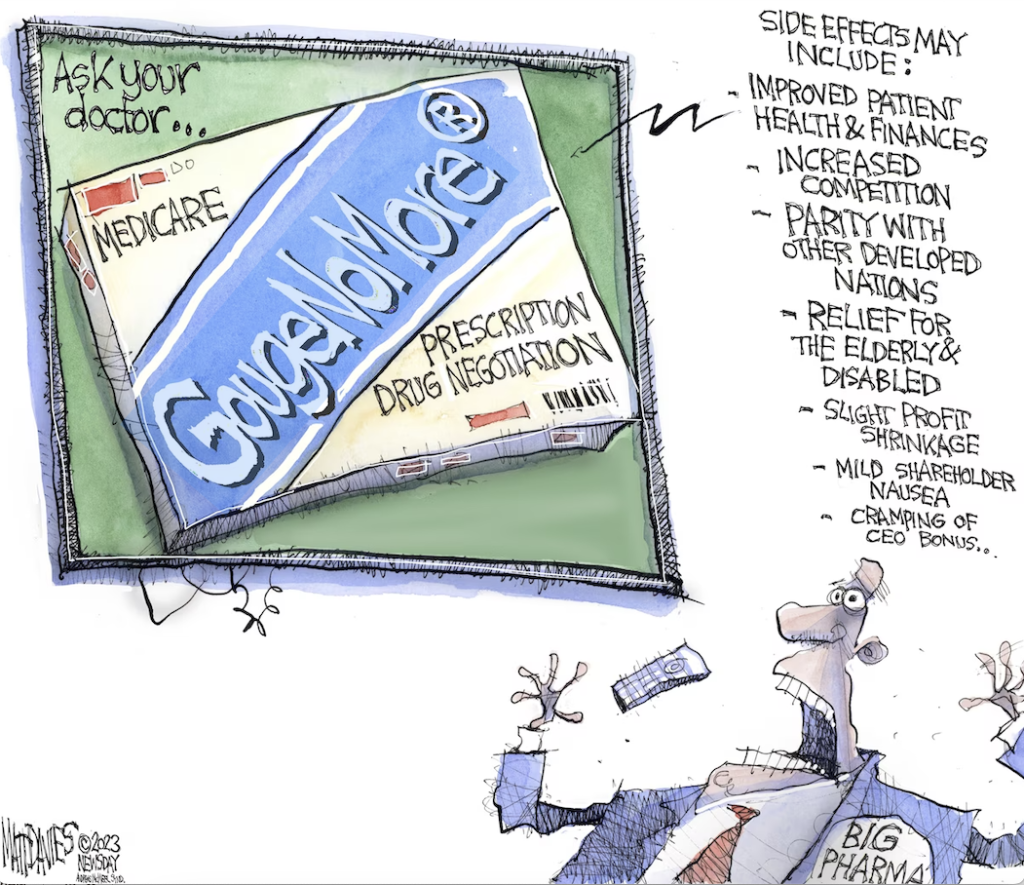 Welcome to the Week in Review.
1. 🎉First 10 Drugs Eligible For Negotiation Announced 🎉
In an historic step for patients across the country, the Centers for Medicare and Medicaid Services (CMS) announced the first ten eligible drugs for which Medicare will negotiate lower prices under the Inflation Reduction Act. The list of expensive drugs — which includes cancer treatments, blood thinners, autoimmune disease treatments, and diabetes drugs — have been unfairlyhigh priced for years at patients' expense. "I am one of millions of people in this country who take Eliquis (apixaban), a blood thinner that has a list price of almost $7,000 in the U.S. because its maker, Bristol-Myers Squibb, has blocked competition. In Canada, where there is a generic, the price is less than $1,700," P4AD's David Mitchell, who takes Eliquis, one of the drugs on the list, remarked. "With negotiations, millions of patients will finally get a more affordable price for drugs like Eliquis." Sheldon Armus, a patient advocate who takes one of the listed drugs, Xarelto, shared with CBS News: "That $500 cost for Xarelto should [be] negotiated way down so that the American public doesn't have to pay the balance." The first ten eligible drugs for negotiation make up 20 percent of total Medicare spending and significant savings are anticipated for both patients and taxpayers. Medicare negotiation will significantly improve health outcomes: especially for women, who are more likely to take medications — like Stelara and Enbrel — to treat autoimmune conditions, as well as non-Latino Black and Latino men who use medications that treat diabetes at higher rates. We look forward to working with CMS to ensure the widely supported Medicare negotiation program is successfully implemented so that millions of patients get a better deal on these high priced medications. — (MedCity News, AARP, HuffPost, ABC News, P4ADNow, PBS, Vox, The 19th, Center For American Progress)
2. Patient Advocate Steven Hadfield Introduces The President 🇺🇸
Steven Hadfield, a husband, grandfather of three, and dedicated patient advocate from North Carolina, introduced the President at the White House on Tuesday and thanked him for passing the Inflation Reduction Act. Steven is on Medicare and lives with both a rare blood cancer and type 2 diabetes and relies on expensive medications to keep him alive. The White House releaseda video yesterday that highlights Steven and President Biden's conversation about high drug prices ahead of the president's speech. Steven told the president he was grateful for the new law that's already capped his insulin costs to $35 a month and will soon lower the price of another one of his diabetes drugs, Januvia, which made the first list of drugs eligible for Medicare negotiation. "I have been a hard worker all my life. And I've always had to work multiple jobs simultaneously so I can afford my medications…But I'm afraid that if I retire, I won't be able to afford what I need to survive," Steven sharedahead of introducing the president. "Thanks to President Biden, that's changing. He's finally ending Big Pharma's one-sided pricing power, and giving seniors like me a break." — (P4ADNow, ABC News 10, ABC News, WFDD, The White House)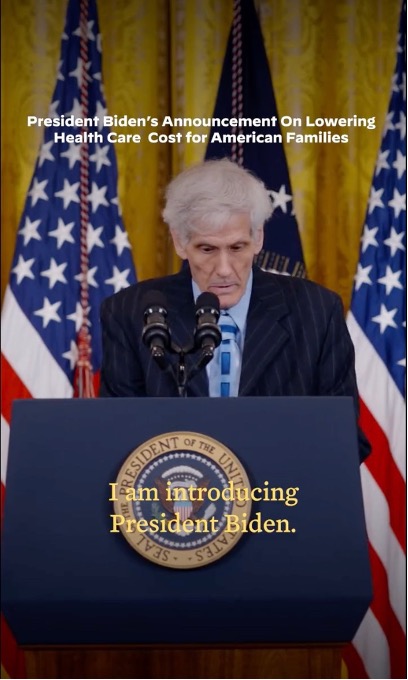 3. Future Reforms To Address Patent Abuse And PBMs
With Congress returning from recess next week, it's time to hit the ground running to pass legislation to strengthen our patent and regulatory systems and increase transparency in the pharmacy benefit manager (PBM) industry. Rep. Pramila Jayapal and Senator Elizabeth Warren sent a letter to the Food and Drug Administration (FDA) urging reforms within the agency to close loopholes that Big Pharma exploits to block generic competition from coming to market. Big Pharma's abuse of the patent system results in unfettered pricing power that often harms patients. "By suppressing competition in the prescription drug marketplace, Big Pharma has been free to repeatedly hike prices, including increases on almost 1,000 medications in just the first month of 2023," wrote Jack Larson in a Montana letter to the editor. Legislators are also gearing up to push for PBM reform. Senate Finance Committee Chair Ron Wyden is fully committed to reining in the middlemen and shedding light on its secretive practices. "What they are saying is … that [PBMs] will negotiate a good deal on your medicine. It might have made sense 30 years ago. But now, the best deal they are negotiating puts money into the pockets of their executives, rather than yours." We're excited to work with Congress this fall to fix our patent and regulatory systems and shine light on the opaque practices of PBMs! — (Office of Representative Jayapal, Missoula Current, Portland Tribune, KMA Land)
Have a great weekend!