WASHINGTON, D.C. — Gail deVore, a small business owner and volunteer patient advocate with Patients For Affordable Drugs Now, met with President Biden this month to share her story of living with high drug prices and to discuss the president's Build Back Better plan, which would allow Medicare to negotiate lower prescription drug prices. Gail, from Denver, lives with type 1 diabetes and takes insulin produced by ​​Novolog, which is priced at $289 per vial.
Following Gail's one-on-one meeting with President Biden in the Oval Office, Gail's powerful story was highlighted during the president's speech, in a new White House video, and in a Twitter takeover. Below is a recap.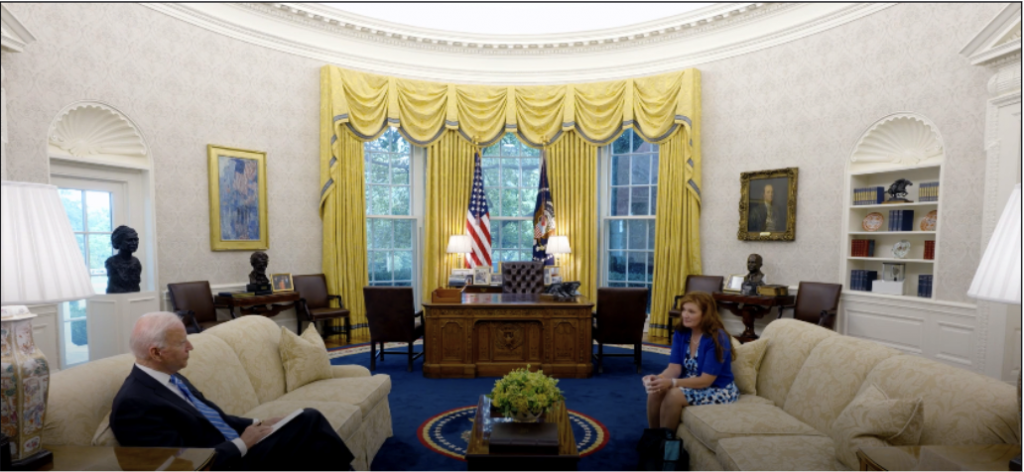 Gail in President Biden's speech
Today, President Biden shared Gail's story in a speech on how his Build Back Better agenda will lower prescription drug prices by allowing Medicare to negotiate.

"Last week in the Oval Office, I hosted a small business owner named Gail from Denver. She's 60 years old. When she was 11, she was diagnosed with type 1 diabetes. For nearly 50 years, she's had to take insulin to stay alive. Do you know what she told me? She said she doesn't worry about becoming blind or her blood sugar dropping dangerously low, the natural worries of anyone with type 1 diabetes. She worries about being able to pay for her prescription drugs."

The president continued:

"And Gail is not alone. It is estimated that more than 34 million Americans, 10 percent of the population of the United States, have diabetes, including more than 1.5 million of those that have type 1 diabetes. And the outrageous cost affecting everyone across the board, spanning every kind of condition and disease, is similar … These prices put the squeeze on too many families and strip them of their dignity … Medicare is going to negotiate a fair price!'

This speech comes on the heels of the Senate's vote to move forward with drafting a legislative package to deliver on the president's Build Back Better plan, which includes lowering drug prices through Medicare negotiation. In the House of Representatives, H.R. 3, which would allow Medicare to negotiate lower drug prices on behalf of all Americans, was reintroduced in April. The Senate Finance Committee is reportedly working on similar proposals that would allow Medicare to negotiate.
Gail at the White House video
This morning, the White House released a 90-second video highlighting Gail's conversation with President Biden.
"In 2001, insulin was $39 a bottle — the same exact bottle of insulin with the same exact formula. The list price is now $280 a bottle," Gail told the president. "Insulin is every day, every week, every month, every year for the rest of my life."
The president responded, "In my view, health care is not a privilege. It should be a right. The only thing that Medicare is not allowed to negotiate for a price is a prescription drug. Only exception," he continued. "And it's long past time we change that. But to really solve the solution, Congress needs to act."
Watch the full video here.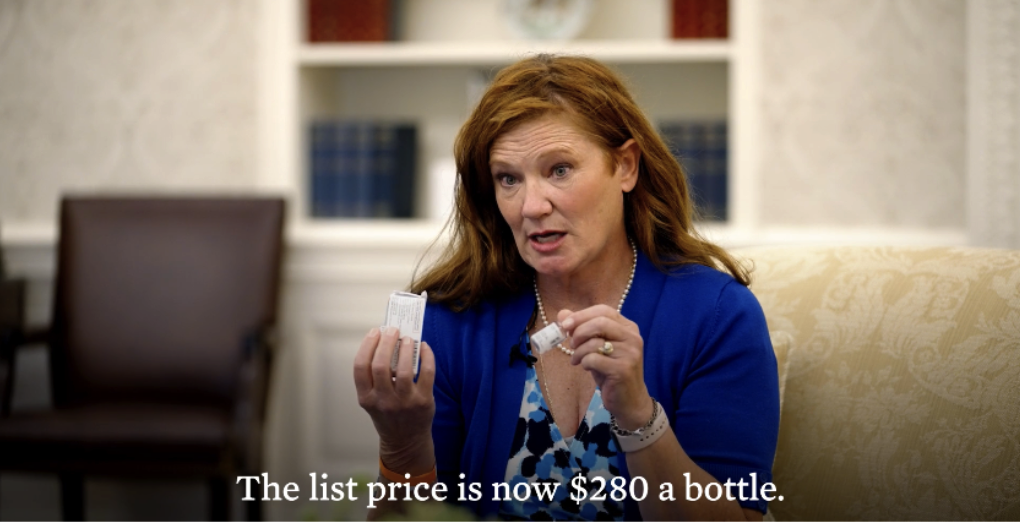 Gail's Twitter takeover
Gail was also invited by the White House to take over its official Twitter account to share her personal story following the video release. See tweets below:
Gail is available to speak with press upon request.
###