I'm Janet Bacon and I'm from Happy Valley, Oregon. I have been a retiree for the last 20 years and a Medicare beneficiary for the last 12 years. In order to stay my healthiest, I require the inhalers Spiriva Respimat and ProAir, alongside other medications. For Spiriva alone, I spent $3,300 last year. I tried to switch to a less expensive inhaler, but it doesn't work as well for me, so I have to go back to using Spiriva. The pharmaceutical industry shouldn't charge so much for a medication to help me breathe. I spent about $6,400 last year out-of-pocket for all of my medications. This is unreasonable.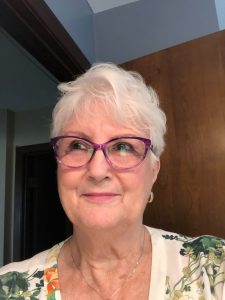 My partner and I expected to be able to enjoy our retirement, but instead, we're constantly having to cut back on expenses to be able to afford the rising prices of my medications. I have a bad back, and I used to be able to afford to hire someone to help clean my home. Now, with the rising drug costs, we can't afford that. To walk comfortably, I need orthopedic inserts but can't get them because they cost $200. To keep living, I need to keep breathing –– so my inhaler costs always come first. There isn't an end in sight to pharmaceutical price gouging. If drug prices continue rising at this rate, my husband and I will be forced to sell our home and property.
The drug industry likes to talk about its "assistance programs," but I can tell you that even with our meager income, we make too much to qualify for them. People like me don't need paperwork and hoops to jump through –– we need lower drug prices.
It's not fair that the pharmaceutical industry is profiting off of retirees on fixed incomes like us. Our legislators have to limit the ability of drug companies to keep raising prices. Congress needs to allow for Medicare negotiation.