WASHINGTON, D.C. —This week, two independent investigations detailed how Big Pharma is showering state and federal officials with tens of millions of dollars in hopes of winning their votes in legislative fights next year.
STAT NEWS: "First-of-its-kind examination shows how widely pharma showers campaign cash at the state level"
HOUSTON CHRONICLE: "Prescription drug costs take center stage in Texas races for Congress"
"Pharma may have deep pockets, but patients have our voices and our votes," said David Mitchell, a cancer patient and the founder of Patients For Affordable Drugs Now. "This election year, patients are sending a message to legislators at all levels: Stand with patients, not pharma."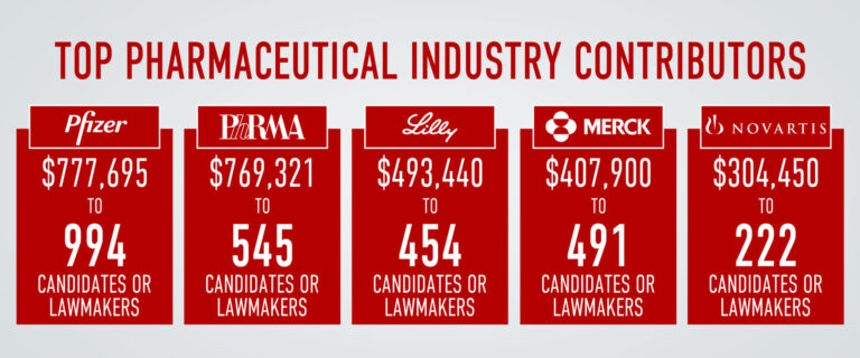 According to STAT News' analysis, Big Pharma has conducted a coordinated effort to win favor in state legislatures. "Major pharmaceutical companies and trade groups have helped to fund the campaigns of 1,933 state legislators nationwide in the current election cycle," according to the investigation.
The Houston Chronicle highlights the influence pharma is attempting to buy in key Texas congressional races. Nationwide, the article highlights the industry's commitment to congressional donations: "The pharmaceutical industry had already spent $26 million on congressional campaign donations through the first six months of the year trying to influence outcomes."
In September, Patients For Affordable Drugs Now launched an effort to push back on Big Pharma's lobbying influence. The grassroots campaign lifts up the voices of patients and calls on voters to support candidates who will stand up to Big Pharma and fight to lower prescription drug prices.
Nearly 8 in 10 Americans say drug prices are "unreasonable," and nearly 1 in 3 Americans report not taking their medication as prescribed due to price. According to a recent national survey, 7 out of 10 likely voters say a candidate's position on lowering prescription drug prices is important in deciding who to vote for — including 30 percent who say it is very important.
###