My wife Carol and I are longtime residents of Juneau, Alaska. We were born and raised on the East Coast, but we made Alaska our home after Carol moved out here to marry me. She has always been my teammate, and we have faced a great deal of hardship together.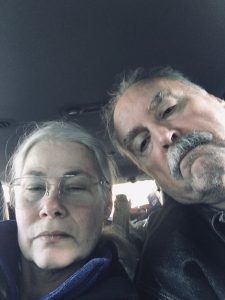 Unfortunately, the latest hardship we're facing is the cost of our diabetes medications. We were disheartened to find that the vials of Novolin N and Novolin R we need would cost us anywhere from $130 to $600 per month. Doctors wanted to put me on a new medication for my diabetes, and I was told it would be $2,147 for a month's supply. I didn't even bother to ask the doctor for the drug name; I just knew I couldn't afford it. We have to look for coupons and discount cards in hopes that they will lower our out-of-pocket costs, but we are never certain what each month's payment will look like.
We spend more on meds than we do on food –– and that is without buying pricey diabetes supplies. We have to get our food from food banks. The food we get isn't always healthy, but with the cost of our prescriptions, we have to take what we can get.
When my wife and I were first diagnosed, it didn't cost us more than $150 a month to get everything we needed to treat our diabetes. Since our diagnoses in the 1990s, the cost of our medications have nearly tripled. I just turned 70 and Carol is 64. We wish I could be enjoying retirement, but we both still work every day in our community as school bus drivers and doing our best to help the children in our neighborhood. If our medication was more affordable, our lives would change completely. There is no reason people should be getting priced out of their insulin. We are sharing our story to fight not only for ourselves, but for others as well.