My name is Patricia McKenzie and I am from Lithonia, Georgia. I love to read, go to the movies, go to church, and work in the community with my sorority, Sigma Gamma Rho. I also live with high blood pressure as well as insulin-dependent diabetes.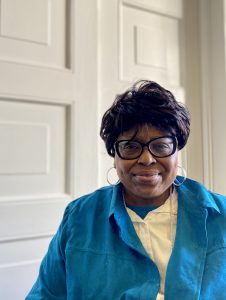 I am on Medicare and live off a fixed income. I am very money conscious, because I need to stretch out my budget in order to afford my medications, housing, food, and other necessities. Before I was eligible for Medicare, my insulin would have cost me $1,200 every 3 months. When I found out, I was stunned. I could not afford that.
I worked as a public health nurse for the local health department and knew many seniors who couldn't afford their medications. At the time, I had no idea I would eventually end up in their situation –– risking my health by buying an alternative insulin rather than the one my doctor prescribed me.
Fortunately, now that I am on Medicare, I am able to afford the copays for my insulin. However, I worry with the prices continuing to rise that I will be forced, again, to make the tough decision to go on the less safe insulin. Seniors like me should not have to decide between eating and taking their drugs.