My name is Jacqueline Means and I am a longtime resident of Portland, Oregon. I want to tell you my partner's story.
He was diagnosed with leukemia many years ago and had a bone marrow transplant in July of 2017. It was wonderful that he was able to receive this treatment, but the side effects brought on several other health issues.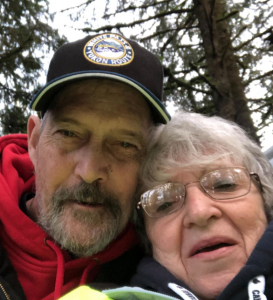 He developed a severe eye infection and was promptly prescribed Jadenu, a little blue pill that comes at an exorbitantly high cost. We were told it retailed at $89,000 a month.
We were stunned. Who could afford that? Our insurance told us that they would not cover it, so we lived with constant worry that we would not be able to access the drug. We simply wouldn't be able to afford something like that. Thankfully, we found a specialty pharmacy that sold the medication at a cost we could afford, and were ultimately given assistance by a private program. But patients shouldn't have to jump through these hoops to access medication they desperately need.
We are senior citizens living on a fixed income. We want to enjoy our retirement, not experience sticker shock when we go to pick up my partner's necessary medication.
We fear for the day when this happens to us again, and maybe our medication isn't covered by the specialty pharmacy. What will we do then? We know there are thousands of other Oregonians experiencing the same hardship, and we encourage others to raise their voices and fight back.