My name is Ann Neilson, and I am a retired nurse with chronic dry eye syndrome. I have been prescribed Restasis for some time now, but I haven't taken it as prescribed due to the horrendous cost. A full dose would cost me more than $2,700 per year out of pocket. It is so important that I take the drug regularly so that I can keep my corneas healthy. Without proper treatment, I could do permanent damage to my vision.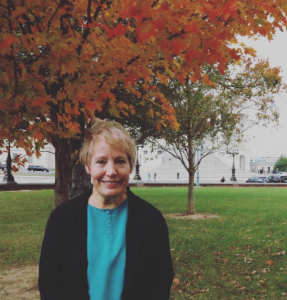 I have ordered Restasis from Canada in the past because it only costs $1,137 per year there, one sixth of the total U.S. price. But it just isn't fair. I shouldn't have to get medication from another country just because the drug company, Allergan, continues to raise prices here at home. Restasis is not a new drug. Allergan has employed a variety of methods to keep generic competitors off the market, meaning that there is no check in place to keep Allergan from raising the price year after year. Worst of all, there is no way to know how they justify their price increases.
But high drug prices don't only affect me. My husband must take Xarelto as prescribed for AFib and to prevent fatal blood clots. It's $435 each month total, with an out-of-pocket cost presently at $174 a month. We should not be getting priced out of the drugs we need to survive.
As a nurse, I know there are lots of other stories out there. When working in home health, I discovered scores of patients taking only half of their prescribed doses or skipping doses altogether due to limited incomes –– ultimately causing poor health outcomes. I deserve to know why my drug prices are increasing, and so do the patients I used to serve in the hospital. I need Restasis to protect my sight, but some of my patients need their medications just to survive.