My wife, Patty, passed away from complications from insulin rationing on November 24th, 2019.
When my late wife and I were on private insurance, we were able to easily afford her insulin with low copays. When we switched from private insurance to Medicare, Patty's insulin was priced at $700 per month, while we were only bringing in $1,500 per month in income. Simply put, we could not afford afford this lifesaving drug for my wife.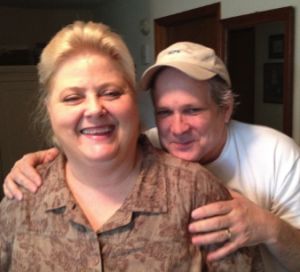 Patty's doctors did their best to provide us with all of the samples they could to help alleviate the cost, and we looked into copay cards and assistance programs, but we didn't qualify for any of them because of our coverage. Patty was forced to ration her insulin intake. Due to the rationing, Patty's blood sugars would fluctuate in a life-threatening way. There were multiple times when her blood sugar reached dangerously high levels and we were forced to take her to the emergency room.
I took out a loan in order to pay for Patty's insulin, but by the time the insulin was in our possession, it was too late. Patty's liver had suffered so much damage from the rationing that she needed a replacement. There were no replacements available.
My wife of 44 years and the mother of my child passed away on November 24th, 2019. If her drugs were more affordable, she would still be with us today. I wanted to share Patty's story so that no one else has to go through what my family and I have had to go through. It is time for there to be real change on drug pricing policy.