My name is Janet Schaeffer and my hometown is Grants Pass, Oregon. I have come to love this community throughout my years of being an in-home caregiver in our area. I loved my job and took pride in caring for the elderly. Unfortunately, I had to retire when my health declined.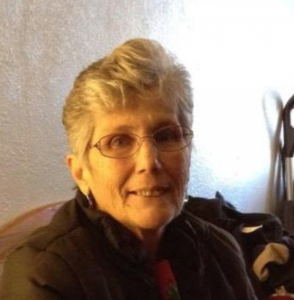 I have COPD, a progressive lung disease that makes it difficult to breathe. My doctor prescribed me an Anoro Ellipta inhaler to treat my symptoms. When I went to pick it up, I found out that the inhalers retail at about $500 a piece. My insurance covers $300 of it… leaving me with a whopping $200 to pay for out of pocket.
I need this medication, but as a retired woman on social security, I'm living on a fixed income. I can't afford the $200 price tag, which means I can't afford my inhaler. That means I can't breathe well –– which means I can't work, clean my own house, or garden and cook like I used to. My quality of life has declined immensely because I just can't afford my medication.
I know there are countless others in our community that are experiencing the same thing. I also know that our lives would be greatly improved if our drug prices were lower, or if we could import our medications from across the border. We have all heard stories of patients crossing borders to get their medication at a fraction of the U.S. Price. It just doesn't make sense that we are paying so much in comparison to our neighbors. What hurts me the most is thinking about the countless patients with diabetes, cancer, and chronic illnesses who are facing extreme costs for their medication just like I am. We need relief now.